If you didn't already know, crop tops are here to stay. They have made their comeback from the 90's and can be seen everywhere. You don't have to have a rock solid body or a busty frame to wear one either. They are made in many different styles and materials. And while they are open and free game for anyone to sport one, no one really rocks a crop top like our favorite celebrities.
So here are some of the hottest looks worn by some of our favs.
High low Crop top
This is a great look on Miranda Kerr at Wonderbra Launch in Seoul dating back to 2014 it pairs so nicely with the skirt. It also is the perfect example of how to dress a crop top up in a classy way. It shows just the right amount of skin and fashion is about knowing how to scale it back when needed just as much as it is about going "there" when no one else will.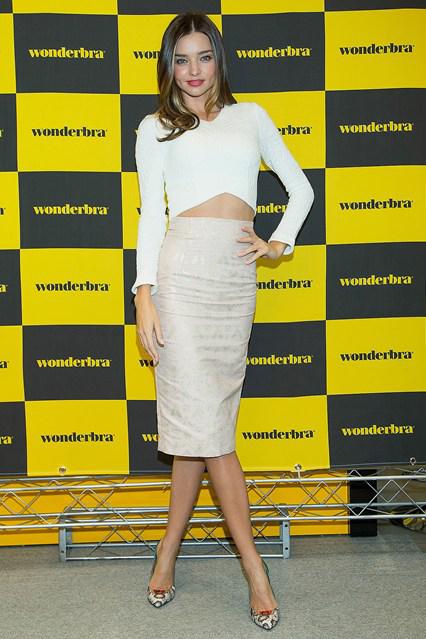 T-Shirt Crop Top
Diane Kruger, 38, keeps is casual and light with this crop top. This one is a great versatile piece that can go with blue jeans, shorts or a skirt. No need to be fancy all the time. Just keep it simple.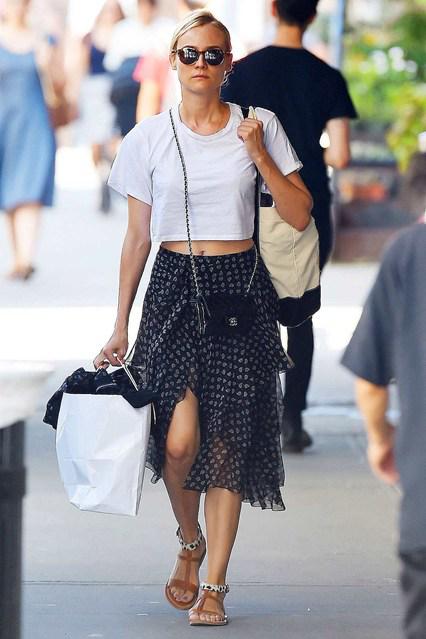 Photo Credits ©Buzz Foto/ REX
Sports Bra Crop Top
Now some may argue about the authenticity of this sports bra being a bona fiable crop top (they wouldn't really be wrong) and I get it. But the truth is there are people in this world not afraid to take risks and Rita Ora does just that here in her Levi's® 501 Jeans for her ALS Ice Bucket Challenge on the streets of New York City. If it is your cup of tea, go for it Kermit.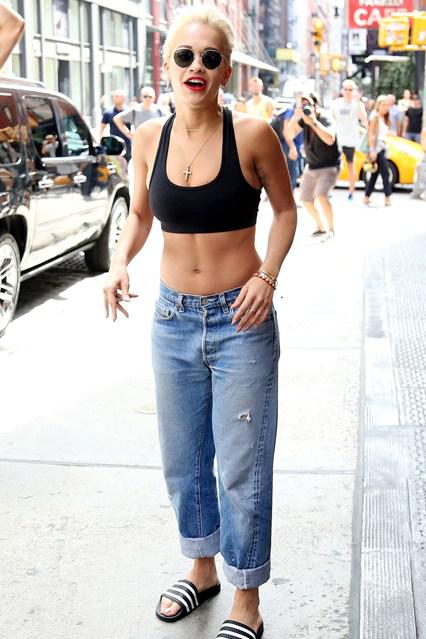 Photo Credits: FameFlynet Pictures
Revealing Crop Tops
This is always something you can count on with celebrities. Because they really don't have anything to lose and can do whatever they want, you will see them in crop tops that are sheer and see through as well as in crop tops that don't give the proper amount of coverage. Either way, it is a trend amongst them and they rock it  unapologetically.
When it comes down to it, you too can do whatever you want and although some people may object, you can wear crop tops regardless of your size or shape. Just do what the famous folks do, put one on, dare somebody to say something and then don't give a care.